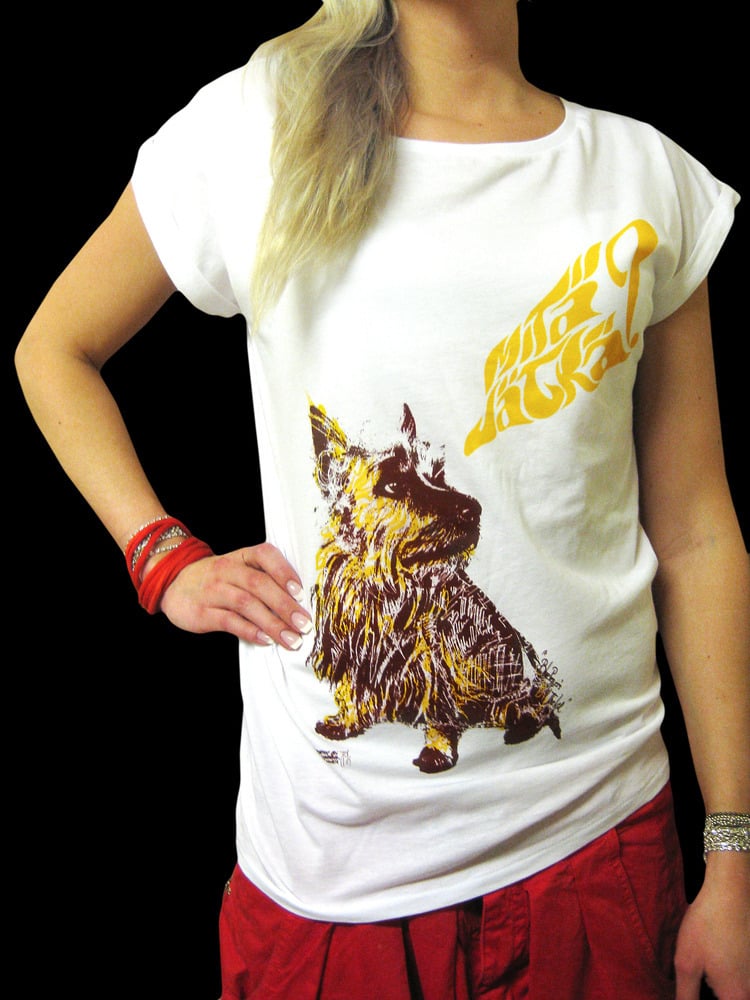 MITÄ JÄTKÄ (rolled sleeves girls t-shirt)
€

20.00

/ On Sale
---
---
DISCRIBTION:
The Model used for this graphic is "Blue Pepper's Billy the Kid". A Terrier from the many award winning family "Blue Pepper". He gave us the honour to model to get this graphic done. His crazy attitude (as Billy the Kid is) inspired us to come up with the "Mitä Jätkä ?" - which is finnish and means as much as "What's up dude?".
Artwork by Joanna Linnainmaa & Andy Lohner
The garments used was the "Continental® N20" which is a wider woman shirt with rolled sleeves. A 100% Combed Cotton Fine Jersey 115g.
-------------------------
LIMTED EDITION of 45
(15 pieces/shirt style)
-----------------------
ORIGINAL PRICE 29€ ...NOW > 20€